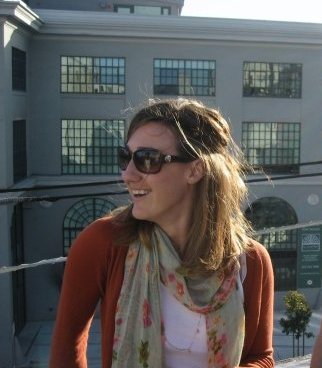 Engaging People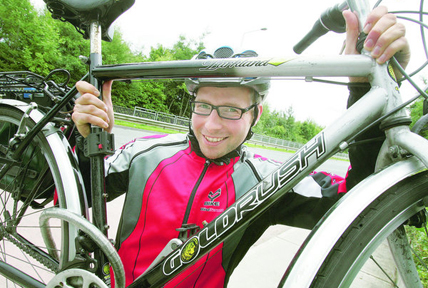 It all started with a handful of passionate employees who formed the first eBay Green Team in 2007 – an effort that has grown to 2400 employees in 24 countries. Thanks to their commitment, our award-winning Green Team has implemented small ideas and big actions that help eBay operate more sustainably – from solar panels to community gardens. Their vision sparked a bigger idea. Why not harness the entire eBay community of buyers and sellers? In 2009, we opened up the Green Team to all eBay users, and now have more than 300,000 members committed to buying, selling and thinking greener every day. Their small actions are really adding up to making a big difference.
Activating our Employees
eBay's first sustainability programs grew out of, and were led by, our employee Green Team. The team has grown organically from just 40 employees in San Jose to more than 2,400 employees from 24 eBay offices around the world. Their impressive list of accomplishments include making the business case – and eventually turning on – the largest private solar array in our hometown of San Jose, establishing an employee-led community garden in Omaha (one of the first for a Fortune 500 company!), achieving a 99 percent waste diversion rate in San Jose, advocating for renewable energy state policy in Salt Lake City, launching an alternative commute program in Bern (that is used by more than 70 percent of our employees there!), and sourcing 100 percent green power in Dublin and Dreilinden. Whether small steps or big actions, the Green Team tracks its progress on our blog, Green Team Talks.
The Green Team's efforts have transformed eBay into a greener company and a better place to work, and we dedicate time to sharing our experiences with other companies looking to set up their own programs. To that end, we worked with Net Impact to help them advance an entrepreneurial sustainability culture, and documented our initial learnings in the "Making Your Impact at Work" guide in 2009. We're proud to be recognized for our leadership in this area. In 2010, Just Means and the Financial Times gave eBay the Social Innovator Award for Best Employee Engagement Strategy; later that year, Global Green USA awarded eBay a Sustainable Design Award for the organizational design of the Green Team initiatives. Our office in Omaha also received the Bronze level for a bike-friendly business by the League of American Bicyclists, making it one of the first companies in Nebraska to receive this designation.
Fueling the Community
Inspired by the impact of our employee Green Team, we invited our buying and selling community to join the eBay Green Team in 2009. In just the first six weeks, 100,000 people signed up. Today, more than 300,000 members are doing their part to buy, sell, think, and innovate in ways that have a positive impact on the planet. The online home for this community is right here on green.ebay.com – where we bring members the latest ideas, inspirations and deals to help them fulfill their pledge to be smarter, greener shoppers and also give them a place to connect and engage with one another. To date, Green Team members have scored free, reusable boxes, been the first to hear about new partnerships, and have had exclusive access to contests and promotions designed to assist folks on their green journey.
Since 2009, we have been encouraged to see the same entrepreneurial and creative spirit that underscores our employee Green Team take hold among our buying and selling community. Inspired by a business model that emphasizes re-use, conservation-minded eBay-ers have raised their hands to show us that oftentimes, wallet-friendly and planet-friendly shopping go hand in hand. Zem Joaquin, eBay enthusiast, eco-groovy mom and founder of ecofabulous.com, showed us that antique and salvage décor make for truly fabulous design; Joshua Pfenning, winner of our 2009 creative reuse competition, inspired us to see the beauty (and savings!) in found furniture, and Sheena Matheiken, founder of The Uniform Project, took us on a year-long journey to prove that cutting-edge style can be accomplished with minimal investment – and minimal impact.