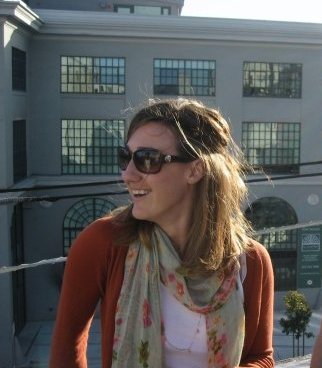 Embedding Sustainability Into Commerce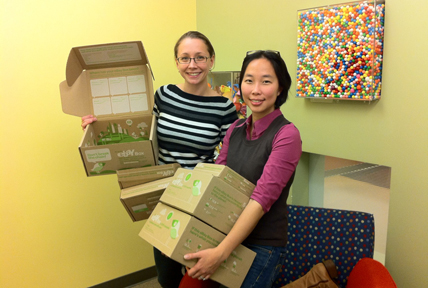 eBay Inc.'s business strategy is focused on shaping the future of retail – one in which connected consumers access what they want, when they want it, wherever they are, and divisions between online and offline commerce no longer exist. We recognize that with change comes a unique opportunity to embed sustainability principles into this new commerce landscape. And we believe that in doing so, we can drive more innovation and build stronger relationships with our customers. From helping people make smarter buying decisions, to encouraging our selling community to run more efficient, less wasteful businesses, we're testing out new ways of thinking and talking about sustainability within commerce experiences.
Buy
With over $100 billion in used goods traded since 1998, eBay is the largest online engine for reuse on the planet. Starting in 2009, we started to engage our community around the concept that the greenest product is the one that already exists. We see the inherent environmental benefits of the marketplace as a great starting place and inspiration for our efforts to encourage greener shopping choices among our community of users. We unveiled eBay's Green Shopping Hub in the Spring of 2010 to help consumers access the millions of green products available on eBay. In the Fall of 2011, we built on the experience to bring together green commerce, community, and content – all in one, easy to access place.
We also regularly shine a spotlight on more sustainable alternatives within eBay.com, such as our partnership with Preloved in Canada that brought an exclusive collection of one-of-a-kind garments to eBay that used 100% reclaimed, vintage fabrics.
What's it all add up to? We believe that eBay is part of a rapidly changing shift in how consumers think about, research, buy, and acquire goods. It used to be that great values and shopping based around your own personal values did not go hand in hand, but as new retail models emerge, these trade-offs are beginning to evaporate. Our goal is to have eBay at the forefront of innovating a more conscious, more collaborative, and ultimately more sustainable form of consumption.
Sell
The eBay marketplace is home to millions of small businesses and resourceful entrepreneurs whose business models have been shown to be greener than their brick-and-mortar counterparts. These are folks who demonstrate every day that going green can save green, in ways like reusing shipping supplies, saving energy and reducing waste.
At eBay, we celebrate the act of selling items you own and aren't using as an act of green, because it helps to ensure that we're utilizing the full useful life of everything that already exists today. So we want to make it as easy and as rewarding as possible for novice sellers.
With the 2010 launch of the Instant Sale trade-in platform, eBay made its biggest step forward in helping everyone sell what they no longer are using, and tackled one of the greatest environmental challenges at the same time: electronics waste. With over 4.3 million offers made over the course of the program, Instant Sale was a fast, easy way for consumers to cash in on their electronics. In just the first months of the program, we found the combined impact of trading in iPhones, iPads and iPods avoided the emissions of 1,550 tons of CO2: the equivalent of flying a commercial airplane around the world 155 times. Even if the item had no value, we provided a pre-paid shipping label so our partner could recycle the item in accordance with the rigorous e-Stewards Certification.
(Editor's Note: As of March 2013, eBay is redirecting resources from the eBay Instant Sale program to our broader, cross-category efforts to encourage consumer selling across eBay.com. We are also continuing to work with our partner CExchange to explore additional selling options and programs to offer customers the best value and selling experiences.
By focusing resources on our core experiences and programs that streamline and simplify selling, we believe we have a fantastic opportunity to not only delight our customers, but enable greener, more responsible shopping habits for everyone that uses eBay.com. In fact, in the US, UK, and Germany in 2012, more than 62% of ALL of the mobile phones sold on eBay were second hand – illustrating the massive opportunity that we have to drive reuse and redistribution on eBay's core platform.)
We've also joined forces with Patagonia to help consumers get the most out of their favorite clothing and gear. We've developed an innovative new program which emphasizes product durability and reuse, thus tapping and extending the lifecycle of Patagonia clothing and gear and reducing environmental impact. The Patagonia Common Threads Initiative + eBay is the first ever branded storefront on eBay featuring pre-owned listings from our sellers. In this space you can take the Common Threads pledge, choose to buy pre-owned Patagonia gear or sell Patagonia items you no longer need. And to increase visibility, eBay sellers who take the pledge will see their listings promoted on Patagonia.com.
Ship
One of the biggest environmental impacts of the eBay marketplace is the transport of items from sellers to buyers. Everything from the size of the box, the packing materials, the efficiency of the truck or plane loading, to the number of stops a carrier makes affects the environmental footprint of a shipment. Inspired by years of good, green shipping practices by eBay sellers like Danna Crawford, we worked with the United States Postal Service to release the first-of-its-kind, eBay-branded Cradle-to-Cradle™ Certified eco-friendly boxes in 2007.
Our creative Green Team members took the concept to the next level with the eBay Box, the winner of the eBay Innovation Expo in 2010. The box is a durable, eco-friendly shipping container designed to be used over and over again. Buyers and sellers can also track their boxes journey and environmental impact. We've estimated that if every box gets reused at least five times, we could protect nearly 4,000 trees, save 2.4 million gallons of water and conserve enough energy to power 49 homes for a year. While we're still learning through our initial pilot program, we think we are on to something, and apparently so do others: the eBay Box received the prestigious Silver CLIO award for Packaging, as well as an AIGA 365 Design Effectiveness Award and a 2011 Dieline Award for package design.