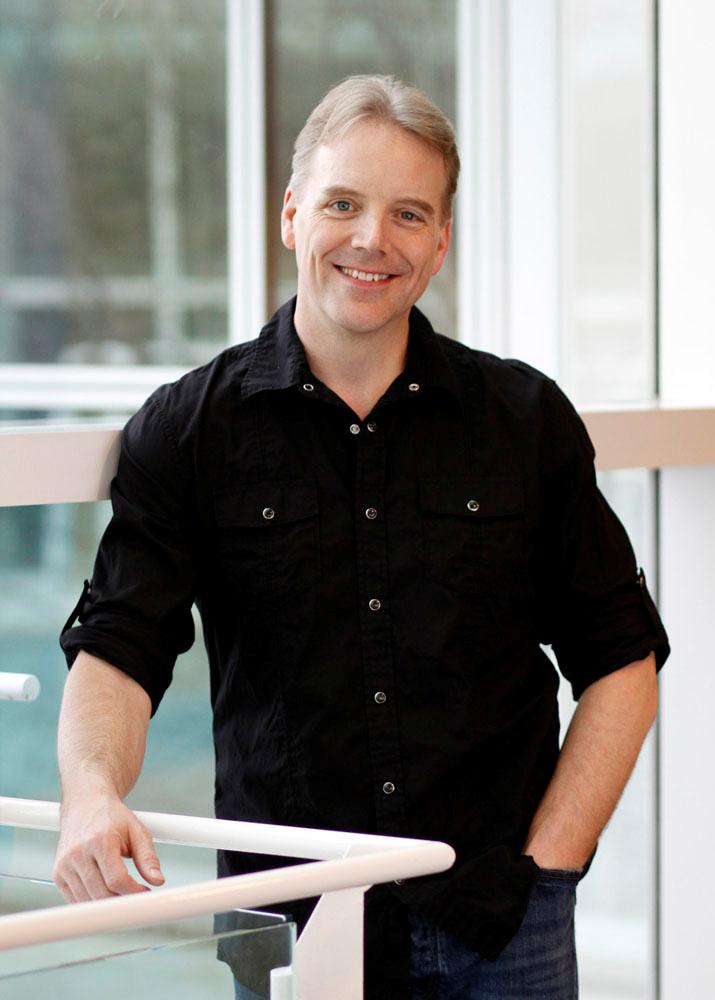 eBay Breaks New Ground in Data Center Efficiency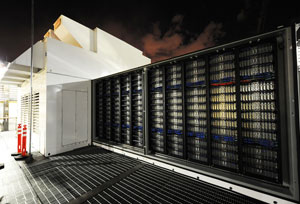 In 2011, eBay reached a major milestone with over 300 million items for sale at any given moment. And with more than 100 million active users (and growing!) and more than $2,000 in transactions every second, there is no doubt that eBay is in the business of connecting people online. Whether connecting buyers to their favorite vintage clothing sellers, enabling users to trade in their old electronics via Instant Sale, or simply bringing the latest green tips and tricks to Green Team members across the world, everything we do is powered by computers, servers and other technologies designed to process online requests and deliver information to users quickly and easily. 
The data centers which house these technologies are critical to delivering on our commitment to connect our ever-increasing community of buyers and sellers around the world. But they also make up over 50% of our global power usage—a huge cost to our business and the environment. For many, balancing this need to process more online activity with using less energy at our data centers would be a significant challenge. For us, it is another opportunity for innovation. In October, we highlighted our
Topaz data center in Utah
, and today we are pleased to announce some of the exciting things we have been doing at our recently completed data center in Arizona.
The Arizona facility, deemed "Project Mercury," is the latest milestone in our multi-year data center consolidation strategy, intended to get us out of leased facilities and into eBay-owned centers where we control the technology rhythms, site efficiency and ultimately the total cost to the business. Consider this. On average, US data centers only use 57% of their power for computers doing work
.* The rest is wasted on air conditioners and other items in the data center that power and cool the equipment actually doing the computing. At this site, in one of the hottest states in the US, a minimum of 76% of the power is used for computers to do their work, and in some cases it is more than 95%! That figure alone makes Project Mercury one of the most efficient data centers in the world.
So, how did we do it? By challenging the assumptions of how data centers are designed and collaborating with our partners, peers and industry groups.
The Green Grid
, a leading organization for advancing resource efficiency in data centers and business computing ecosystems, has been one of our primary partners, helping us to incorporate industry best practice,metrics and tools. As a contributing member of the Green Grid advisory council, eBay is constantly collaborating and sharing in this community, and today, in that same spirit of learning and growing, The Green Grid has released a
case study
that outlines our process and innovations. Our hope is that others in the industry can take what we did at Project Mercury and apply our insights to their own data center efficiency efforts as well. Here are some of the highlights:
Free year-round cooling for our computing equipment even at desert temperatures reaching 119F

Equipment purchases based on lowest total lifetime energy consumption with eBay-type work load

Innovative "rack and roll" process that cuts the amount of time it takes for server equipment to come online from months to 

minutes

Modular design that anticipates and enables future growth and technology changes

Alignment of facilities and IT that has cut capital and operating costs by 50%
We are certainly excited about our new data center and the efficiencies we have been able to drive at that site so far, but we could not have done it alone. From the beginning, we have looked to collaborate with partners on the forefront of innovation in the industry who, with eBay, wanted to design the data center of the future. In addition to The Green Grid's insights and best practices, we had incredible success with our design and construction partners,
EDI Ltd
,
AHA Consulting Engineers
,
Winterstreet Architects
and
DPR Construction
. Our suppliers were also critical. Dell and HP put their expertise to work to drive maximum efficiency at the Project Mercury data center, custom designing technologies and providing creative technical solutions rather than just equipment. As with all our innovations at eBay, Project Mercury—and indeed our entire portfolio of data center projects—has been an iterative, team process, and we are very pleased with what we have been able to achieve together so far.
We're still just getting started, but we are making significant progress toward our overall goal of cutting power costs in half, while simultaneously doubling compute performance. Not only does our business demand it, but it is also the right thing to do, both economically and ecologically. This business-driven strategy is proving it makes sense to be efficient, both for eBay's bottom line and the planet. 
You can read our full case study about Project Mercury
here
, and we hope you'll let us know what you think!