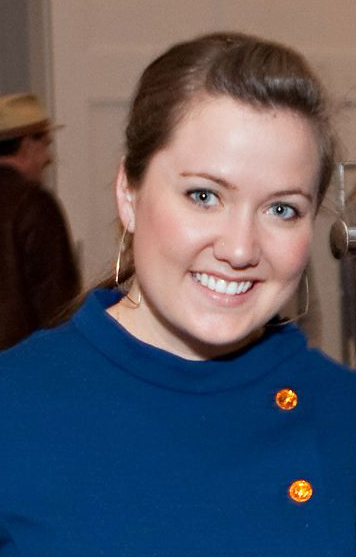 The Future of Your Tech - A Look at Electronics Recycling with eBay Instant Sale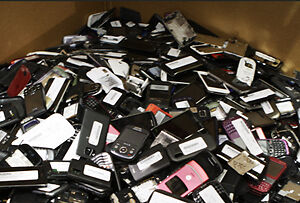 If you look around your home at your electronics and gadgets, while some stay with you longer than others, most are far from vintage status. When the latest and greatest model promises to enrich our lives even further, it's often hard to resist the bigger screen, lighter weight, or faster speed. But what happens to that trusty phone, laptop, or camera that served you well for all those years (or months if we're really honest)? In most cases, they are condemned to that drawer along with old power cords you can't seem to match. 
Luckily, trade-in and recycling programs like eBay Instant Sale are on the rise, and make it easy to put those old devices into the right hands – either to extend their lives with a new owner, or to be recycled and the materials put to new uses. So how exactly does that work? We've gone behind the scenes with eBay Instant Sale's partner, AllTechWholesale, to follow your trade-in phone (or laptop, digital camera, etc.) along the next phase of its life.
When you use eBay Instant Sale, you begin by answering a few questions about the condition of your phone, which will be used to determine whether it can be re-sold, or if it will be recycled. Instant Sale will either offer an amount to buy your phone, or will give you a free shipping label to send your item in to be properly recycled. After mailing in your item, it arrives in Carrolton, Texas at AllTechWholesale's warehouse where packages are opened, examined, and assessed. If the device can be powered on and the sensitive data cleared, and it's in good condition, it is a candidate for re-selling and will be listed on eBay to find a new owner who will extend the product's life. If it doesn't turn on, or doesn't have any market value (let's face it—you're probably not upgrading to a Nokia 2003 phone either), then it is sent for recycling at e-Stewards certified, ECS Refining.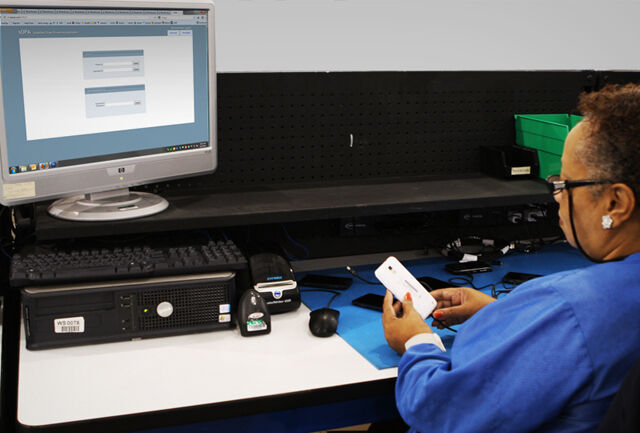 After the phones are safely secured so that no one can steal your friends' numbers, photos, or other sensitive information, ECS comes to collect the items for recycling. Smart phones are high in cost partly from the complex technology, but they also house some valuable raw materials. To reclaim some of that value, your phone will be disassembled, sorted, and melted down into re-usable components. The types of materials that are recovered include precious metals, and marketable commodities like non-precious metals and certain plastics. The gold, silver, palladium, and platinum in your phone will be separated out and sold to commercial customers for manufacturing – largely to the jewelry industry. According to the United States Geological Survey, one metric ton of electronic scrap from PCs contains more gold than recovered from 17 tons of gold ore. Who knew your electronics could one day become fine jewelry?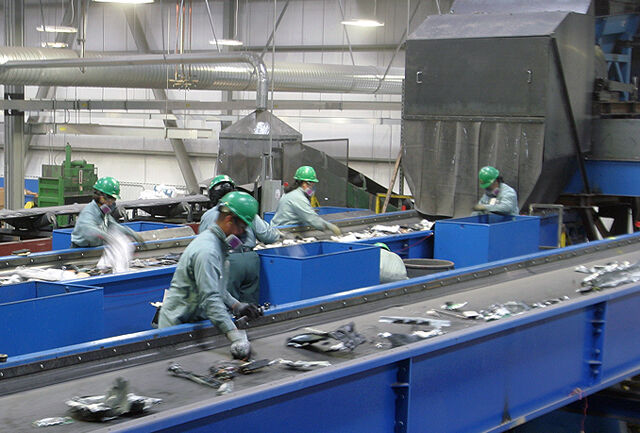 While more and more manufacturers are designing smart phones without hazardous materials like lead, mercury, or arsenic, there are still a few tricky components. One of the major concerns with e-waste is that these toxic materials usually end up uncontrolled in the landfills. While e-waste comprises about 2 percent of total trash in landfills, it is responsible for 70 percent of toxic waste, which is why proper e-cycling and disposal is so important. Under the e-Stewards standard, certified recyclers like ECS Refining adhere to specific safety and health requirements, proper treatment of hazardous waste, and cannot export waste to developing countries where toxic materials are often sent to be disposed of. The most hazardous part of your cell phone is the lithium ion battery, which when properly recycled, goes through a multi-stage process to remove and control the contents, keeping it out of the landfill.
As we've seen with eBay Instant Sale, any new product release, and especially high-demand Apple products, makes the number of trade-ins spike dramatically – and not just for items with market value. Once people are motivated to send a phone that may generate some cash, they'll often include a few items to be recycled. So each time you upgrade or buy a new electronic, help the fight against e-waste and make sure to send in the old one for someone else to enjoy, or to be recycled into a new form.