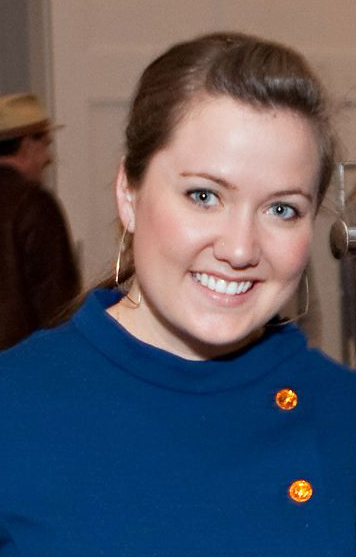 Make Your Dream, Green Dorm a Reality With a Chance to Win!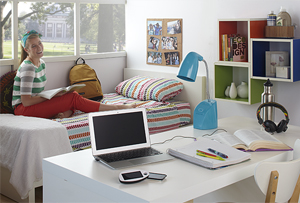 This year's college-bound students have grown up living the reduce, reuse, recycle philosophy - so it only makes sense that they would set high standards in greening their own lives. As they're heading off to college, this eco conscious generation takes the 3R's far beyond just recycling aluminum cans. So who better to turn to for green advice than college students themselves? 
To get ready for the school year, we worked closely with our friends over at student-led non-profit, Teens Turning Green, and got super inspired by their Project Green Dorm initiative. They're working to move students from "conventional to conscious," encouraging students to take charge on greening their lives – starting with the dorm room! Here's some of the wisdom we gleaned from this group on how to turn a generic dorm room into a green college haven.
If you're inspired, dig in and enter the Teens Turning Green Project Green Dorm Makeover Contest for a chance to win some amazing prizes – including a $250 gift card to eBay Green! So read on – and start putting together your vision for the ultimate green dorm room by following these ideas and sharing your own. 
Divide and conquer: 
Let's face it – most dorm rooms are a little short on space. So avoid claustrophobia and save resources by making sure you don't end up with two of everything. Talk to your roomie (aka, new best friend) and figure out who wants to bring the Energy Star compliant mini-fridge or the water filter pitcher. Check out the Project Green Dorm Green checklist for all the items you need at college, and their eco-suggestions for each necessity. 
Slow and steady: 
Of the 4,000+ colleges in the U.S., it's a safe bet that most have stores nearby that you'll want to browse. To save room for your soon-to-be-found treasures, just start off with the essentials. You're going to acquire a lot throughout the year so you don't need to raid IKEA in the first week of school. Once you've configured your furniture (and the 2 ways it can fit) and taken inventory, you'll have a much clearer idea on what you need for the year.
The focal point: 
In many dorm rooms, the bed is not just where you spend 8 hours (or 10 hours) sleeping each night. It's also your couch, study station, and guest seating. Point being – it's worth an investment. Many fabrics are treated with chemical flame retardant or stain – so keep those toxic chemicals out of your dreams by going organic. Wool mattress toppers, organic cotton sheets and duvet cover (they come in twin XL), and a toxin-free wool or buckwheat pillow will ensure many a good nights sleep. 
Breathe deeply: 
College dorm rooms aren't exactly known for their fresh, sweet-smelling air – but you can prove that stereotype wrong. Air inside the home has been found to have five times more toxic chemical concentrations than outdoor air, so first step? Open a window. Take it a step further and actually clean the air with a HEPA air filter which catches ultrafine particles so you don't breathe them in. And don't forget that plants – apart from adding some nice ambiance – are natural air filters. Peace lilies, bamboo palm, English ivy, mums, and gerbera daisies are top performers at eliminating air borne toxins. 
Wired: 
We're not talking about that feeling from 4 cups of coffee you downed to pull an all-nighter. We're talking about the gadgets you value as your third and fourth arms. Just because you're plugged-in 24/7 doesn't mean that your electronics need to be. The Department of Energy reports that five percent of electricity use in the U.S. is from electronics in stand-by mode. So hook up your chargers and gadgets to a smart power strip so they aren't draining energy while you're at class or sleeping. While you may not be paying for your electricity, the environment sure shouldn't have to. 
Sharing 101: 
One of the best parts about living in a building full of friends is you suddenly have access to lots of closets, books, and gadgets. You're already good at sharing photos, music, and ideas virtually, but doing it with physical things saves on resources. Take things to the next level and organize a clothing swap, textbook swap, or create an online doc where people can list items they're willing to share.
On-the-go: 
While you can't shorten the distance to your 8 am lecture, you can lighten your footprint by stocking your backpack with the right supplies. Most reusable coffee mugs are designed to last for 3,000 uses – that's a lot of paper coffee cups that you could save from the landfill. When you're napping - ahem! - studying on the quad, stay powered up with a solar phone charger. And nix the disposable plastic by packing your own reusable utensils for your favorite take-out lunch spot.