Learn to ReLove: Our Top Tips for Selling on eBay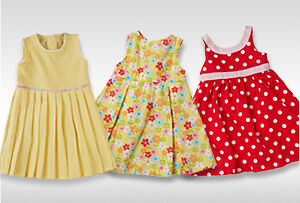 Selling great items you no longer need or want is a big part of what it means to ReLove – we like to call it "giving a new lease on life" to those once-loved favorites of yours. Maybe your little ones (or you) have outgrown those brand name outfits you once splurged on, or you're ready to say goodbye to the cute sweater that never makes it out of your closet.

If you're feeling inspired to sell your pre-loved items, but need help getting started, we've put together a guide to our favorite tips and tools. We hope this makes it easier to put that extra camera of yours into the hands of the next aspiring photographer and a little cash back in your wallet. And best of all, selling pre-loved items means new products don't need to be made, which saves resources and energy.
So give those once-loved favorites a chance to shine again by listing on eBay, where they can find a new home. They might just be what someone else is hunting for!
Tip 1. Find your selling inspiration
If you're not sure where to start, or what is in high demand on eBay, we have a few resources for you to check out.
A good rule of thumb is to stay seasonal – skis don't sell as well in June as they do in October. For information on what shoppers are currently looking for, go to eBay's Seasonal Selling Guides, which are populated with the latest items shoppers are looking for on eBay.
For in-depth information on two hot categories, Fashion and Electronics, check out our category selling guides to find sought-after brands and the top 10 year-round best sellers.
If you're still wondering what you've got that someone else might want, check out the Seller Inspiration Center and take a tour through the typical house.
Tip 2. Know how much your item is worth
It may be hard to put a price tag on your first guitar, but now that you've upgraded, it might be perfect for a musician just getting started. Here are a few tricks to get pricing just right.
Utilize the completed listings tool to find out how much items like yours have sold for in the past, First, search for a similar item on eBay, and on the left-hand side under "Show Only" check the "Completed Listings" box. Now you can see how much similar items sold for to help you price your own..
Pros might want to use the Terapeak Marketplace Research tool, which leverages market research to give you information on pricing, keywords, hot categories, and trends on eBay. According to Terapeak, sellers using the app average 65% more profit per sale than other sellers.
Tip 3. Create your listing on your phone
If you already use your phone to take pictures of your items, we suggest you create the complete listing with eBay's Mobile App, which leads you through all the important steps. Tip: if the item has a barcode, scan it to pre-populate most of the item's product information. Otherwise, get started on your computer with the Quickstart Guide.
In a product listing, pictures really are worth a thousand words, so make sure you have good light, clear focus, and multiple angles. Let's face it, dimly-lit, blurry photos aren't going to help anyone to see how truly awesome your vintage t-shirt may be. For more guidance, check out the eBay Photo Center tips for great photos.
Completing the circle of ReLove:
Once you've found a buyer, send off your pre-loved item in green style by using boxes and packaging you already have from your own purchases. If you don't have packaging on hand, remember you can order free supplies directly from USPS.
Enjoy a cleaner closet and fuller wallet, and remember that by passing on your pre-loved item to the next person, you're also minimizing your impact on the planet. By extending the life of your products, you're saving the resources and energy needed to create new ones, and becoming part of a virtuous cycle where we use our shared resource wisely and keep perfectly wonderful things from going to waste.