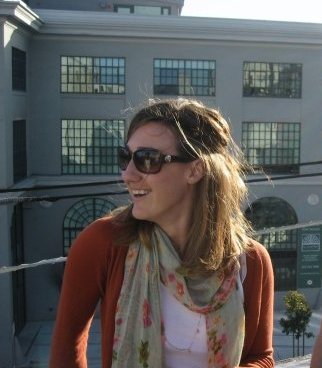 Inside the Partnership: Patagonia + eBay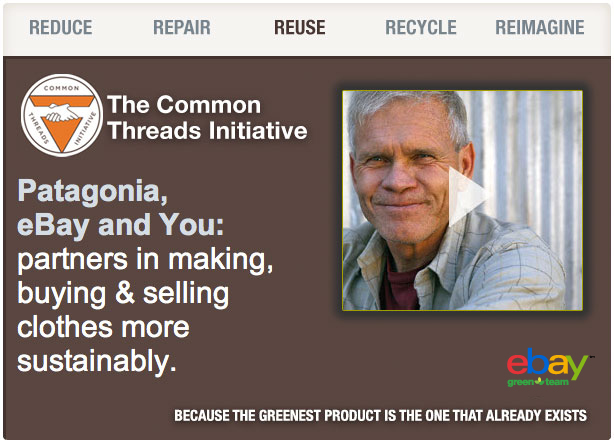 Nearly three months ago, we at eBay proudly stood by our friends at Patagonia as they
officially launched their groundbreaking Common Threads program
, asking their customers to partner with them, and with us here at eBay, to address the global consumption challenge. On the eve of New York Fashion Week, at a moment when the "buy new stuff" message comes through loud and clear, we watched Patagonia executives boldly
stand in a room in downtown Manhattan
filled with fashion influencers and industry heavyweights (and alongside our very own Alan Marks), and tell their customers to really think about how much they consume. The call-to-action for attendees was clear, and played on the old reduce-reuse-recycle adage. Patagonia added an extra "R" as the idea has evolved, and we were there to add gravitas to the "Reuse" element, made easier and much more fun through the launch of the new
Patagonia Common Threads + eBay store
, which launched that week.
Over the course of the last two months, we have helped Patagonia roll out their Common Threads message to customers all over the world – even offering up some extra eBay gift certificates to encourage people to resell their pre-owned gear in the new storefront. The message is getting out to Patagonia customers right here in the San Francisco Bay Area too…a few of us Green Team-ers here in San Jose took a field trip up to the Palo Alto and San Francisco stores to see how the Common Threads message is coming to life in Patagonia stores.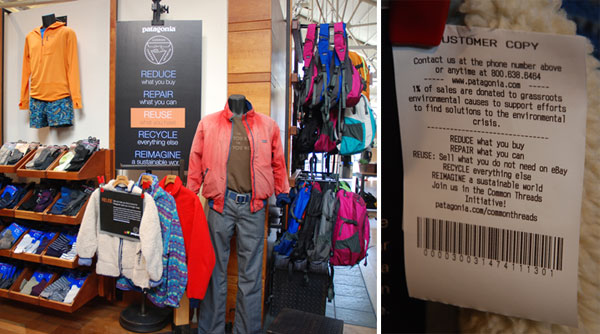 Over the Thanksgiving holiday, however, the Common Threads campaign had one of its brightest moments to date. Patagonia – in a move that can really only be described as unprecedented – took out a full page ad in the New York Times on the biggest shopping day all year, telling their customers…not to shop. The ad was supplemented with a full-page takeover of
Patagonia.com
, and an email sent out to hundreds of thousands of customers, reminding everyone – at the exact moment that they should be reminded – that our consumption habits and the health of our planet are directly linked.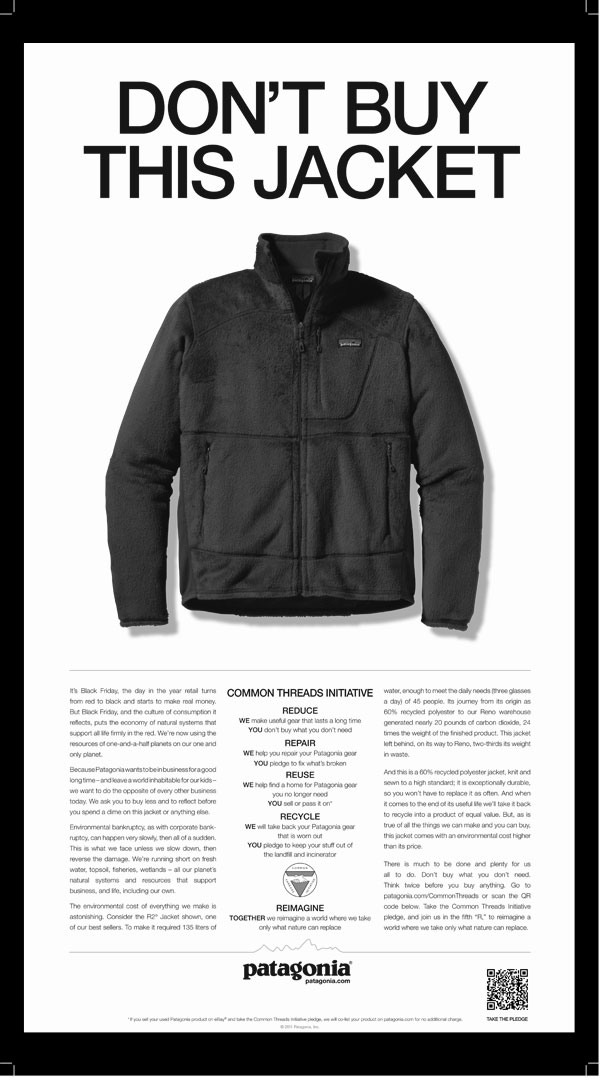 So this holiday season, let's all take a cue from Patagonia and commit to not buying what we don't need and be thoughtful about each and every purchase.