Easy, Green, Organic: Anna Getty's Crunchy Apple Cabbage Slaw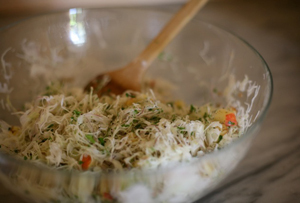 Being German, I have always been a fan of cole slaw and sauer kraut. Last winter I actually purchased a crock pot and gave-it-a-go at making my own fermented sauer kraut. My Russian artist friend was with me when I "harvested" the tangy stringy stuff and exclaimed that it was exactly like his mother's back home. I was very excited and proud. For those of you who do not have a week or two to wait for sauer kraut to ripen, this is a wonderful fresh, crunchy salad that adds a lot to any variety of meals.
I first tasted a variation of this salad three summers ago in Italy when Marta (the Italian version of Martha), a wonderful holistic cook who sometimes comes to cook for us, made it for a luncheon one day using summer cabbage. I will be honest, until then I was only aware of winter cabbage. I serve this "slaw" as a side salad to just about anything. It's crispy and fresh and I have to say I am obsessed with it at the moment.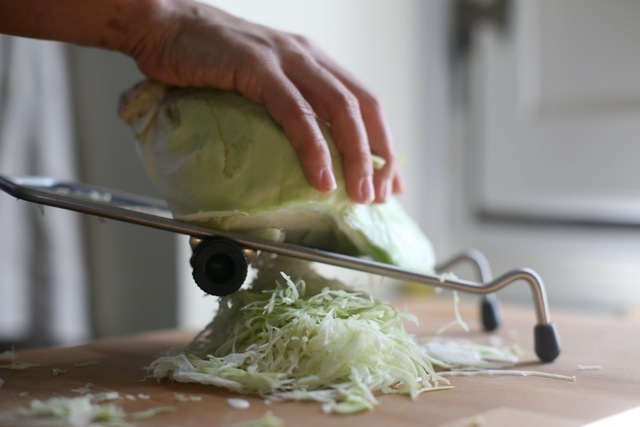 For this recipe, I use half of a medium sized cabbage. Finely shred, making sure to remove the outer leaves.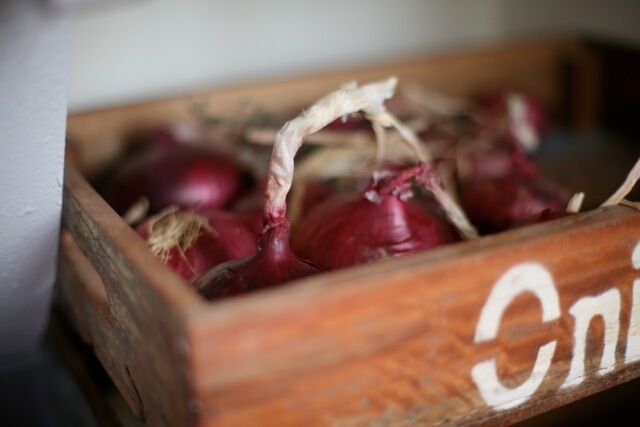 I use half an onion, and slice it very finely.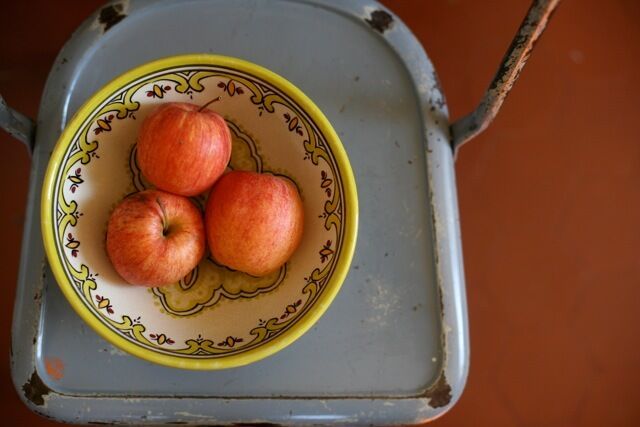 The sweetness of the apples and the tartness of the Apple Cider vinegar balance the taste and texture perfectly. It's a perfect use for those fall apples freshly picked from the orchard! 
Crunchy Apple Cabbage Slaw: 
Ingredients: 
Serves 6-8
½ medium size green cabbage, large outer leaves removed, finely shredded
½ small red onion, very finely sliced
1 apple, preferably Gala or Fuji, cut into ¼ inch cubes and tossed in a bit of lemon juice (to keep from turning brown)
½ cup raw sunflower seeds
Juice of 1 lemon
3-4 tablespoons extra virgin olive oil
1 tablespoon + 1 teaspoon Apple Cider Vinegar
3 tablespoons finely chopped Italian parsley
Salt and pepper to taste
----------------------------------------------------------------------------------------------------- 
A little more about Anna Getty:
The author of two books, Anna Getty's Easy Green Organic and I'm Dreaming of a Green Christmas, Anna Getty also blogs on her own site, PureStyleLiving.com and Mytuscanlife.com, among others. The founder of Pregnancy Awareness Month, a national educational and empowerment campaign for mothers-to-be and their families, Anna also serves on the boards of The Organic Center, Healthy Child Healthy World and Global Green. Anna proudly is a mother of two and spends her time with her family between her organic olive oil farm in Tuscany and Los Angeles.