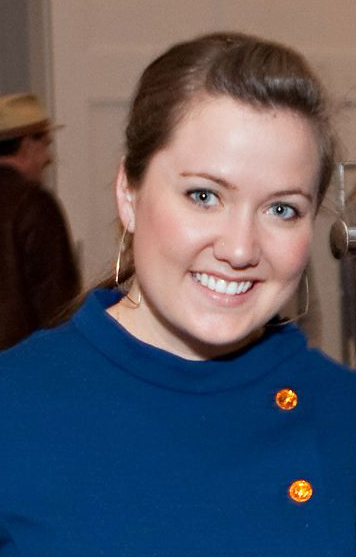 April Showers Bring May Floral Fashion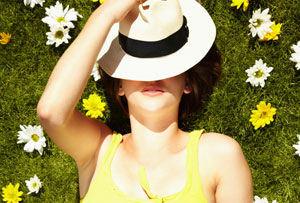 We're happy to welcome the climbing temperatures and clear, sunny skies, and affirm that April showers do indeed bring May flowers. This year they're popping up all over the season's fashion trends. For those of us prone to pollen allergies, this means we get to enjoy floral prints and accessories without getting all wheezy. 
You get to decide how far and how literal you take the Spring floral trend (which we are confident will flow into Summer). Go head to toe in a vintage maxi floral dress, or just channel your favorite peony with bright, fuchsia-colored denim. The good news is we're seeing everything from mini-scale tonal prints to big and bold abstract flowers so it's pretty hard to go wrong. 
 Eco-disclaimer: No flowers were actually harmed in the making of these fabulous items - the products below are vintage, pre-owned, or utilize organic, natural materials. 
Vintage Floral Skirt: Go bold with a vintage maxi-skirt or maxi-dress in a bright flower print. We love the ability to cover two trends with one piece. 
Red Flower Organic Perfume: Flowers don't need chemicals and toxins to smell as good as they look – and neither do you. Embrace the floral trend with all the senses by wearing one of these sweet-smelling, organic perfumes by Red Flower. 
 Floral Print Silk Scarf: Top off a simple outfit with a pre-owned sheer scarf with a whimsical print. Or go all out and mix floral with floral – sort of like creating your own garden party ensemble! 
 Pre-owned Colored Denim: Even the pattern-averse can join in this trend. If you can't bear the thought of floral print pants (yes, they're in too!), then choose a brightly colored denim to channel the spirit of your favorite flower.
Vintage Natural Fiber Tote: Transition from Spring to Summer with a natural fiber bag in straw or raffia. We love the far-off beach vacation vibe of these renewable-material totes with flower accents. 
Vintage Enamel Flower Earrings: Revive the flower power of the 60s with vintage enamel floral earrings. The bright colors are a happy break from mere metallics and can liven up a neutral outfit. 
 Zoya Non-Toxic Nail Polish: Zoya nail polish comes in pretty much every color imaginable but without the nasty formaldehyde and other toxins found in many polishes. Find one to match your outfit, favorite flower, or search to see if you have a color with your name on it (Tracie, Meg, and Shelby – you're in luck!).