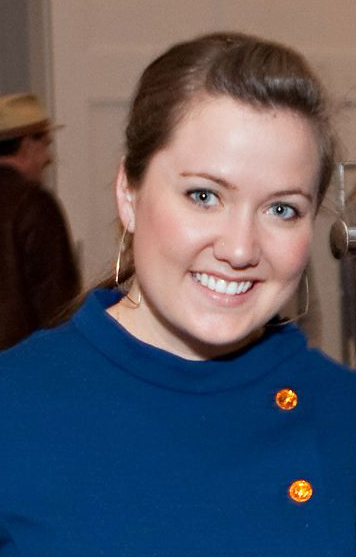 A Guide to Green Giving in Three Easy Steps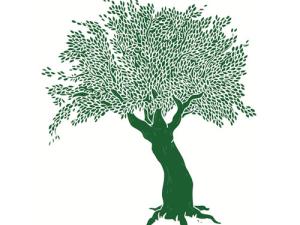 It's that time of year - when the spirit of Thanksgiving collides with end-of-year tax-deductible donations. This year, begin early and set aside additional time to be thoughtful about your choices. As a member of the eBay community, one of the easiest ways you can contribute to non-profits is through eBay Giving Works, a platform for giving on eBay. If the environment is what you're passionate about, know that of the 20,000 non-profits in the eBay Giving Works database, over 3,500 of them focus on the environment and protection of animals. Below, I've set out a few helpful ideas to walk through the process of giving and deciding what form of contribution is best for you.
1. Choosing Your Cause
Giving is a very personal thing. Think about what's most important to you. As a member of the eBay Green Team you may be most excited about supporting environmental efforts, but what specifically would you like to focus on? If climate change and the need for clean water are important to you, maybe Global Green USA will resonate. Or are you more driven by the work to preserve dolphins and whales and their oceanic habitat? Think about joining Hayden in her support of The Whaleman Foundation.
2. Select the Type of Organization
Do you want to give to a big group or a smaller one? Being a small piece of a larger mission can be hugely rewarding. On the other hand, if large, topical issues can seem too broad for you, consider narrowing down and choosing a non-profit that works directly in your town or neighborhood. You've likely heard the saying, "Think globally, act locally." While selecting a non-profit in Giving Works, I searched my home town of San Francisco and selected the "Environment and Protection of Animals" non-profit type. There are five different groups that are working on issues I care about, right in my backyard!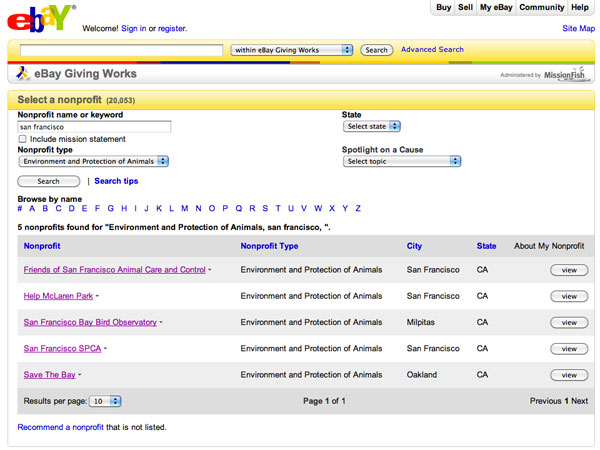 3. Decide How You'd Like to Give
If you're a member of the eBay community there are a variety of ways you can support your charity of choice:
Shopping: Once you've selected your non-profit, check to see if there are any current listings that donate a portion of proceeds to the non-profit.
Selling: One of the greenest things you can do is to find products in your home that are no longer of value to you and give them a 2nd life by reselling them on eBay. Even better, you can list items to benefit a favorite environmental cause. Learn how to sell through eBay Giving Works.
Donate Money: eBay Giving Works Donate Now program makes it easy to make an online cash donation of as little as $1 to a nonprofit in their database. All you need is a PayPal account. This is perfect for end of year charitable giving!
This season, set aside time to evaluate your process for giving back. Consider using eBay's Giving Works platform this year and in the future as way to support causes that are important to you.