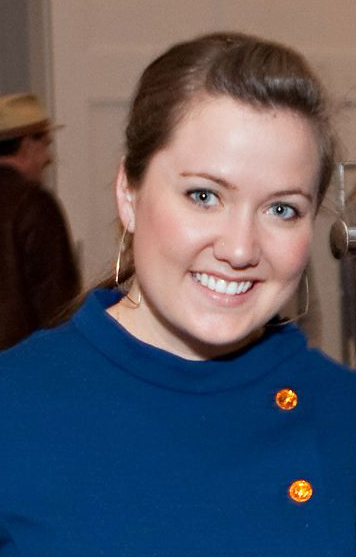 5 Ways to Create a Green, Gobble-Worthy Table Setting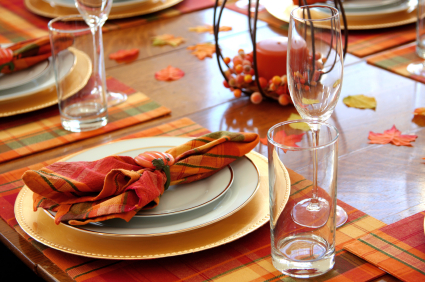 From plastic cornucopias to petroleum-based candle centerpieces and one-time use plates, napkins and cutlery, giving thanks can prove to be quite a burden on the environment. Here are five easy ways to create a seasonal experience for friends and family while also celebrating (and treading lightly on) Mother E.
Bring Nature In:
For an easy décor fix, use clear glass plates over a collage of pressed leaves. A low maintenance job that will still yield high style points, the necessary materials are available free, courtesy of neighborhood trees. For a centerpiece, consider using tall hurricane vases filled with pinecones and whole cranberries. If you decide to add candles, remember to stick to soy or beeswax since petroleum-based paraffin is inherently non-renewable and emits soot with harmful chemicals - not the ambiance you want to be offering to guests.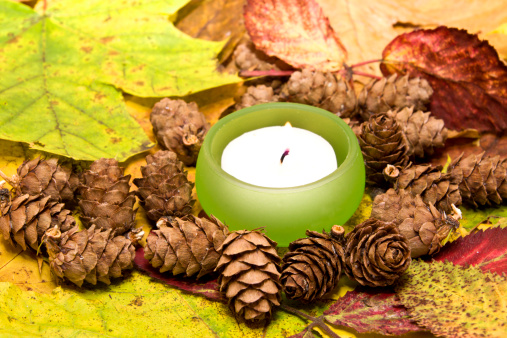 Buy Nature In:
In lieu of having a full orchard in your backyard, there's plenty of seasonal produce available at your local market. Mini pumpkins, gourds, squash, kumquats, red and green apples, pomegranates, persimmons, pears, grapes and walnuts all make for a natural look in the perfect color pallet.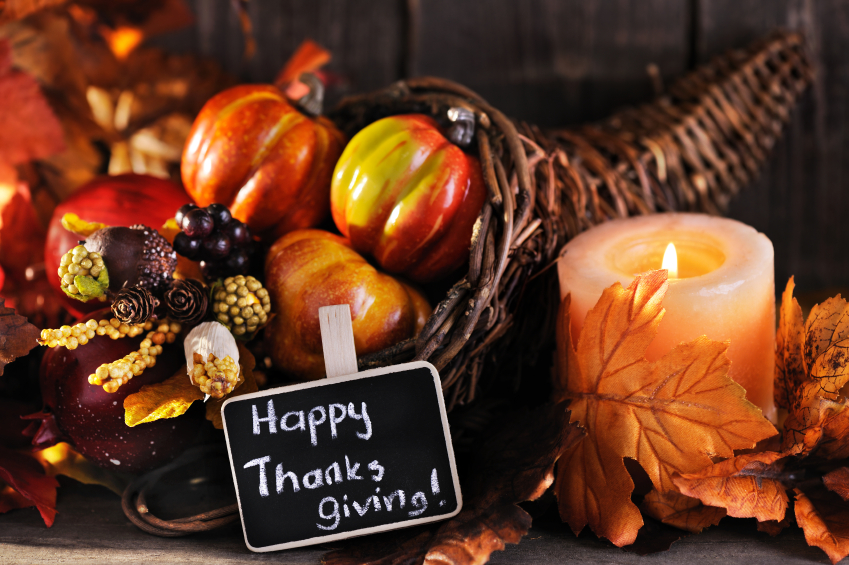 Get the Kids Involved:
Let the kids take part in the decorating festivities by doing a DIY craft project together. This way, they'll feel involved and proud of the Thanksgiving table you've created together – and you won't be required to prop up a now crumpled Mayflower drawing they made at school. Here are three great ideas (with a few eco modifications) from Martha Stewart: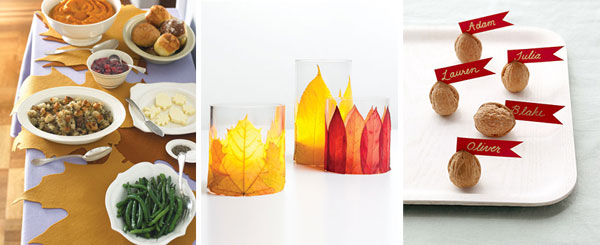 (photo credit: Laura Moss & MarthaStewart.com)
Festive Felt Shapes: Use 100% felted wool in autumn colors; trace and cut out shapes and then lay them out on the table.
Flaming Foliage Candleholders: Apply found leaves to glass candleholders or old mason jars with a homemade wheat paste or DIY decoupage recipe (it takes a bit more effort but makes for a toxin-free glue!).
Nutshell Place Cards: Pry walnuts open ever the slightest (squeeze them gently with a nutcracker) so you can slip in a decorated paper place card. Add a few walnuts to your centerpiece to coordinate the look.
Opt for Eco-Friendly Table Linens:
By using table cloths, runners and reusable cloth napkins made of hemp, linen, or organic cotton, you'll ensure your organic turkey is able to rest upon a table of similar environmental ethics. Investing in well-made linens means you won't have to panic in the years to come, and you may even be able to pass the set on to future generations. I love this piece from the early 1900's, made of antique homespun hemp (left) and these 100% linen napkins (right).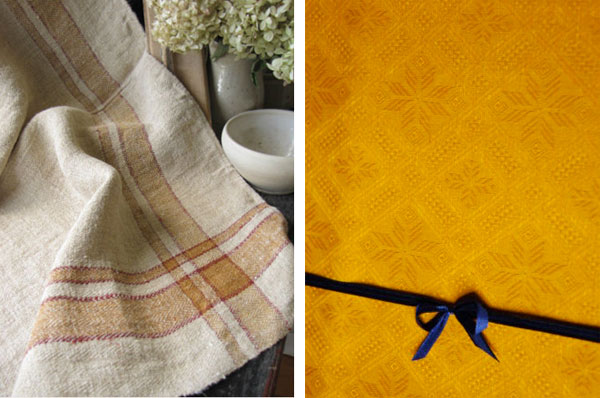 Vintage & Collectible Treasures:
If you're not the type to replicate a Pottery Barn or Williams-Sonoma window display and you're looking for something unique to adorn your Thanksgiving table, you'll find plenty of great offerings on eBay. Not that we think these treasures are destined for the dump, but we can't help adding that by choosing pre-loved products you're echoing our oft-voiced mantra that "the greenest product is often one that already exists." A few of our top searches included glass pumpkins, vintage acorn salt & pepper shakers, and metal turkey cookie cutters.