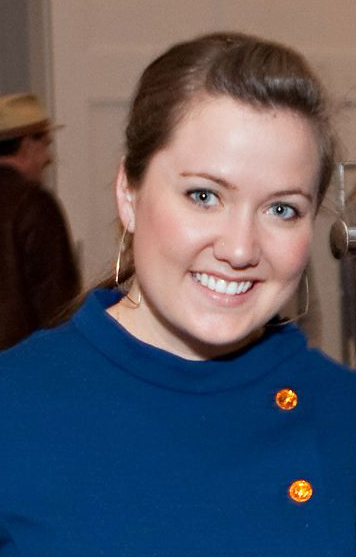 5 Green Apps We (And the Planet) Love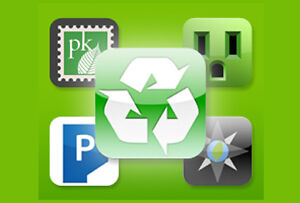 While paying attention to sustainable materials, energy usage, and re-use in electronics is quite important, the way that you use technology is also quite powerful to living a green lifestyle. Which is why we love these apps that put some eco-friendly power right at our fingertips. While these may not cure you of your Angry Birds addiction, each app has important, easy to use information that will help save gas, paper, energy, and maybe even cure a disease. 
Last year we brought you five of our favorite green apps for smart phones, and we just couldn't resist sharing our latest discoveries. It's inspiring that developers have been hard at work not just creating the next game craze, but also putting some fun in green. Better yet, most of these are free, so give them a shot and we think you just may be hooked! 
eBay Green's Top Green App Picks: 
1) Progress Through Processors
Device: Computer App (iOS, PC) 
Price: Free
Even on your most unproductive day, you could make a big impact on the world just by running this app. Progress Through Processors is a simple app downloadable through Facebook that shares your computer's spare processing power and puts it in the hands of researchers out to change the world. So whether you are reading your favorite gossip blog, or being productive at work, your computer could be helping determine the 3-dimensional shape of proteins to help cure AIDS/HIV, malaria, cancer, and Alzheimers; computing an environmental model to forecast climate conditions, or assisting African universities to run computer models on their malaria control strategy.
2) PaperKarma
Device: iOS
Price: Free
It's a shame that most of what comes into our mailboxes these days are bills and junk mail. We can't do much about the bills, but PaperKarma is here to save trees by eliminating your junk mail. Once you download the app, simple take a picture of the mail that you no longer wish to receive, and tap "Unsubscribe me!" The PaperKarma fairies take care of the rest and get your name off those mailing lists for good.
3) Navigator+
Device: iOS, Android
Price: Free
As Fast Company put it, "It's as if Google Maps and the Prius had a baby." The Navigator+ app calculates the best route for both you and the earth by factoring in fuel consumption, number of traffic stops, speed limits, and local traffic conditions. The result – Eco:Speed optimized directions that save you time, fuel, and make you feel better about your commute whether by car, bike, or on foot.
4) My Recycle List
Device: iOS, Android
Price: Free
Ever find yourself standing beside your blue and black bins, not sure where those old CDs are supposed to go? You can finally end the debate by downloading the My Recycle List app. Simply choose the relevant material category, and select the product you're debating, and My Recycle List will tell you the closest location for proper recycling.
5) Green Outlet
Device: iOS
Price: $.99
At any given moment, we have multiple things plugged in and using energy –right now, likely your computer, desk lamp, ceiling fan, and phone charger. Not sure how much each one is costing you? Green Outlet will help you figure it out, so you can make informed decisions about your household appliances. Simply select the types of appliances you use, and for how many hours per day, and Green Outlet predicts your energy bill. It also calculates your carbon footprint, and links to TerraPass if you choose to offset your energy use!