About the Green Team
We are a global team of 2,500+ eBay Inc. employees and more than 300,000 members of the eBay community. Together, we are committed to helping the world buy, sell and think green every day.
Green Team Talks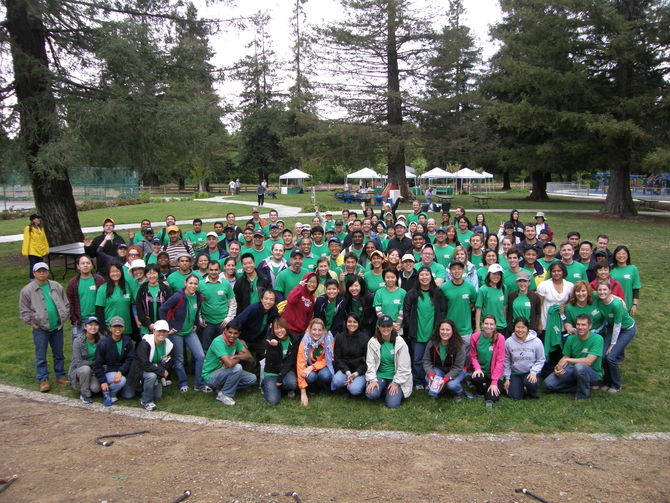 In 2007 the eBay Green Team started as a group of 40 passionate eBay employees who wanted to make our company a truly green place to work.
We've grown into a group of more than 2,500 eBay employees in over 25 countries, all promoting green, sustainable business practices within eBay, volunteering in our communities, and supporting environmental legislation. As a team, we've launched our eBay reusable box program to make shipping easier and greener, helped fight e-waste by making it easy to reuse and recycle electronics with eBay Instant Sale, and worked to lighten our own ecological footprint with our eBay campus Zero Waste program and LEED certified data centers.
As the world's largest marketplace for used, refurbished and vintage goods, eBay's biggest opportunity lies with its buyers and sellers—the millions of people that make up the eBay community worldwide. Now over 300,000 strong, eBay Green Team members make up a vibrant community, committed to a greener lifestyle of better products, better business, and a better way of living. As all of us at the eBay Green Team know – real positive environmental impact happens when people make seemingly small, eco-friendly choices on a regular basis. As we've seen from the efforts of our 300,000 eBay Green Team members, this impact can really add up!
Join us in making a positive impact on the world.
Green Team Contributors
eBay contributors
Guest contributors