Hybrid Car Buying Guide
Posted on Jan 08, 2015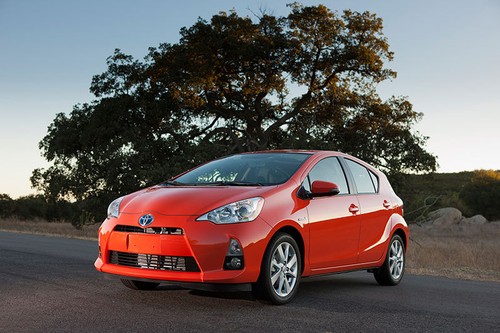 Is a Hybrid Car Right for You?
Any consumer wanting superlative gas mileage—with all the convenience, driving range and variety of choice found in pure gas cars—should seriously consider a hybrid.
In December 1999, the original two-door Honda Insight became the first hybrid gas-electric car to be introduced in the United States.  Its funky teardrop design, and extra hybrid battery pack, gave consumers the impression that hybrids were futuristic and experimental.  It was, after all, the SUV era.
But more than a dozen years later, hybrids like the Insight and Toyota Prius, have become commonplace across the United States.  And its technology has proven very reliable and durable.  In fact, Toyota alone commonly sells more than 1 million hybrids globally a year—and the four Prius models on the market are usually California's most popular line of vehicles.
Today, there are more than 40 hybrid models to consider, offered by nearly 20 different automotive brands.
Are There Drawbacks To Consider?
Hybrid cars work and drive exactly like their gas-powered counterparts.  Conventional hybrids refuel at gas stations—and don't need to be plugged in.  (However, there are a growing number of so-called "plug-in hybrids" on the market, but the lion's share of hybrids don't have plug-in capability.) 
With hybrids, you get in the car, start it up, and drive it like any other car.  The only difference you might notice is how quiet a hybrid car is—the gas engine completely shuts down when you come to a stop.  The ability to use a smaller engine—and to have it go dormant at a stoplight—is one of the keys to overall high efficiency in a hybrid. The responsibility for propulsion is shared between the electric motor and a gas engine.  Some auto critics complain that hybrids lack acceleration, but devoted hybrid owners believe there's plenty of performance for today's increasingly crowded roadways—and any compromise in oomph is a small price to pay for sky-high mpg.
In past years, a hybrid version of a car was considerably more expensive than its gasoline counterpart.  But with today's economies of scale, that is usually not the case.  There are a few hybrids available below $20,000—and some hybrids carry a price tag that's identical to the gas version of the same model.  According to industry analysts, gasoline savings allow owners to recoup the hybrid premium for many models over the lifetime of ownership.
What Are the Top Models?
Ford C-Max Hybrid
Introduced in 2012, the C-Max (only available as a hybrid or plug-in hybrid) has quickly become one of the most popular gas-electric cars.  Ford calls it a "multi-activity" vehicle, because it offers the feel of a sport utility, but condensed into a smaller efficient package.
Honda CR-Z
Honda combines sporty styling, fun handling, and high hybrid mpg in the CR-Z.  The fuel economy is not quite as high as some hybrid competitors, but those cars lack the visual appeal of the CR-Z.
Hyundai Sonata Hybrid
The Sonata Hybrid combines attractive styling, comfort, and stellar fuel economy for its midsize segment.  It drives with a responsiveness lacking in many hybrids. Hyundai offers a lifetime guaranty on the Sonata Hybrid's battery.
Toyota Prius
The Toyota Prius is the quintessential hybrid. It has a combined city/highway fuel economy rating of 50 mpg, and enough seating for busy family. With its iconic design, the Prius Liftback is by far the most popular hybrid of all time.  Among cars that don't plug in, the subcompact Prius C (pictured above) is absolutely the most efficient.  It grants 53 miles per gallon in the city. 
Where Do I Get Fuel?
That's an easy question: at your local gas station.  Hybrids carry gasoline in tanks just like conventional cars.  A gallon of that gas provides more miles on the road, in part because energy usually lost during braking is reclaimed and stored in an onboard battery pack.  The process is invisible to the driver, who operates and fuels the car in the usual way.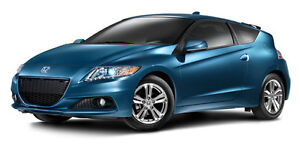 How Much Does the Fuel Cost?
Since a hybrid uses gasoline just like a conventional car, everyday drivers will be quite familiar with the price at the pumps—which unfortunately is prone to large swings (too often in an upward direction).
Is It Green?
The litmus test for the green-ness of most cars is the EPA rating for miles per gallon.  That's because there's a direct relationship between the amount of gas or diesel that you burn, and the amount of carbon dioxide created in the atmosphere—and the volume of many other tailpipe pollutants.  So, pay close attention to the MPG of a car—hybrid or not—to know how relatively green it is compared to a similar model.   Hybrids dominate the list of the highest mpg cars on the road.
Many of the most efficient hybrids come very close, or even surpass, the environmental benefits of an electric car (especially if the EV is charged up in regions where electricity is produced mostly in coal-fired power plants).  Hybrids, generally less expensive than EVs, often offer high levels of efficiency and low emissions at sticker prices below the all-electric competition.