High MPG Buying Guide
Posted on Jan 21, 2015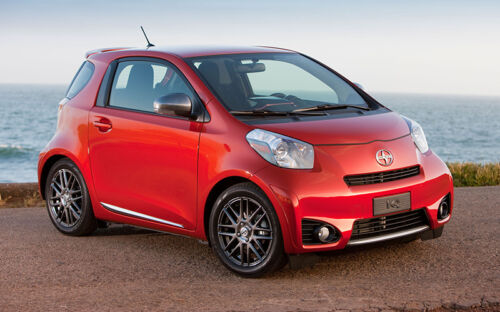 Is a High-MPG Car Right for You?
Finding a car that meets your needs for space, seating, style, cargo room and performance requires careful consideration.  But thanks to advances in automotive technology, car shoppers don't need to sacrifice great fuel efficiency in their search for the perfect car. 
All cars and trucks—not just expensive hybrids, diesels and EVs—are becoming more efficient every day.  The list of technologies making this possible includes direct injection, cylinder deactivation, dual-clutch transmissions, light-weighting, and better aerodynamics. 
The good news is that you won't even notice these cool changes under the hood.  You'll just get more miles on a gallon of gas.  Keep your eye on the MPG rating—and remember this simple fact: the higher, the better.  A car offering even a few more miles per gallon can offer significant savings at the pumps (and reduce emissions by several tons) over the lifetime of ownership.
Are There Drawbacks To Consider?
Simply put: no.  Cars that get 40-mpg or higher on the highway offer all the performance, range, handling and styling that today's motorists expect.  The most efficient cars are usually smaller than average, but even full-size sedans and crossover SUVs have reached unprecedented levels of fuel economy.
What Are the Top Models?
Chevrolet Cruze
The most efficient gas variant of the popular Cruze, the Eco version, offers 42 mpg on the highway—and a combined rating of 33 miles per gallon.
Ford Fiesta
The stylish Ford Fiesta is an affordable top-selling compact, with the SFE (Super Fuel Efficient) option offering 43 mpg on the highway.
Honda Civic
The Honda compact is well respected for doing everything well—handling, reliability, and comfort.  The gas version of the Civic is also very efficient.
Hyundai Accent
The Accent offers a great price, decent horsepower, and at 27 mpg in the city and 38 on the highway—an outstanding combination of performance and efficiency.
Mazda3
The Mazda3 consistently earns great reviews for styling and BMW-like driving dynamics. The newest versions using direct injection also provide outstanding mileage.
Where Do I Get Fuel?
As opposed to alternatives such as electric cars and CNG, conventional high-mpg cars powered by gasoline can be fueled at one of about 125,000 gas stations across the United States.  Fuel is only as far away as your local gas pump—but with a high-mpg model, you don't need to stop there nearly as often.
How Much Does the Fuel Cost?
That's the $64,000 question.  Motorists are no longer surprised to see $4 gas, and are grateful when it drops down below $3.  But what drops down often bounces back up.  The best insurance against gas price volatility is to drive a car that offers the highest level of efficiency, while still meeting all your needs.
Is It Green?
The choice of vehicle model is the number one most important environmental decision a consumer makes, according to the Union of Concerned Scientists.  Driving a car comes with its inherent environmental challenges—because when it comes to energy and the environment, there's no free lunch.  Every gallon burned in your car produces more than 20 pounds of carbon dioxide in the atmosphere, as well as a host of other local pollutants.
Alternatives such as biking, walking and public transportation should be considered, but that's not always practical.  Most people need to drive to get to work, chauffeur kids and run errands.  Since you have to drive, the best strategy is to own a car that offers the highest possible mpg.