Ethanol Vehicle Buying Guide
Posted on Jan 21, 2015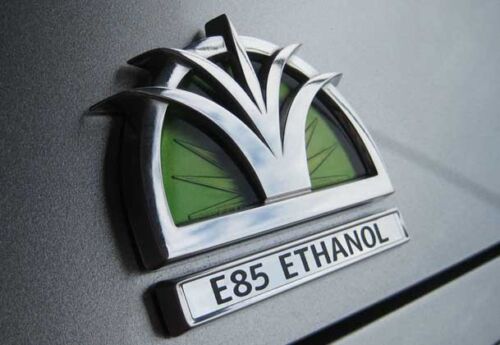 Is an Ethanol Vehicle Right for You?
There are approximately nine million "flex-fuel" vehicles on U.S. roads capable of burning high blends of ethanol, such as E85 (an 85 percent blend of ethanol to gasoline).   The reason that E85 ethanol cars are called flex-fuel is because they can run on ethanol blends or regular ol' gasoline.  In fact, most of these vehicles never see a drop of E85. 
The consideration to purchase any specific E85 vehicle usually has little to do with its capability of using strong blends of ethanol.  Consumers should consider the flex-fuel option like one of many other engine or trim features of a vehicle.
The ability of vehicles to run on E85 is not dependent on space-age technology. Instead, the capability is created via a set of relatively low-tech modifications—such as changing fuel lines and injectors with less corrosive materials, similarly swapping out valves and piston rings, and modifying some engine controls—all at a cost of a few hundred dollars.  Other than that, you're driving the same vehicle in the same way.
Are There Drawbacks To Consider?
If you have the option to swap out 100-percent gasoline for E85, why wouldn't you?  The first reason is price.  Ethanol prices fluctuate on a different cycle than gasoline, meaning that ethanol is sometimes cheaper but sometimes more expensive. And even when E85 is nominally cheaper, the blended fuel has less energy than petroleum—so a gallon will not take you as far.  Expect your fuel efficiency to drop by 20 to 30 percent.
For example, the most efficient new flex-fuel vehicle on the market is the E85-capable version of the Ford Focus.  When running on gasoline, the car is rated by the EPA at 33 mpg in combined city-highway driving.  But when using E85, that rating drops to 23 mpg.
Where Do I Get Fuel?
The answer to this question raises another critical issue regarding ethanol fuel.  It's only widely available in the Midwest. The DOE lists a couple thousand E85 stations in the United States—compared to nearly 200,000 gas stations.  But the vast majority of the locations are in Minnesota, Illinois, and surrounding states. Other areas, even populous ones, have little E85 infrastructure. For example, there are fewer than 100 E85 stations in states such as California and Florida. Wider distribution is needed before E85 can even begin to displace gasoline sales.
What Are the Top Models?
Dozens of new models are flex-fuel capable. But if you're looking for small, fuel-efficient vehicles that use E85, you may be disappointed.  eBay's listings of flexible-fuel vehicles are dominated by full-sized pickups or SUVs.
Automakers focus E85 capability on their largest vehicles because since 1988, manufacturers can assign higher fuel economy ratings to flexible-fuel vehicles—kind of like a bonus credit—under the government's CAFE fuel economy regulations. A large vehicle that averages 13 mpg is assigned a bonus to about 23 mpg for CAFE purposes, even if owners never fuel it with E85.  The market of E85 vehicles is likely to change in 2016 when stricter rules on how those credits are given are expected to change.
How Much Does the Fuel Cost?
Commonly, the national average price for a gallon of E85 Ethanol ran between $0.25 and $0.50 less than a gallon of gasoline.  But remember, there's less energy in a gallon of E85—so the effective price per mile for flex-fuel cars using E85 tracks closely to gasoline cars.  There are also regional differences in prices to consider.  When the cheapest E85 in locations, like Minnesota, feel like a complete steal, the least expensive E85 you could find in California can be as much as one-dollar higher.
Is It Green?
The environmental benefits of ethanol have been debated for years. (And the broader topic of using grown crops to power cars—the so-called "food versus fuel" argument—is also controversial.)
Ethanol proponents say that crops used to make the ethanol absorb CO2 from the atmosphere during their growth—and then put back into the atmosphere when the ethanol is burned in an automobile engine.  This argument fails to recognize greenhouse gas emissions that occur during the cultivation and production of ethanol. Modern farming, for example, relies heavily on diesel-powered equipment that emits greenhouse gases. Distilling ethanol is also an energy-intensive process that often uses electricity generated from coal, another source of greenhouse emissions.
Nonetheless, researchers at the University of California at Berkeley examined six major studies of ethanol production and concluded that using corn-based ethanol leads to a moderate 13 percent reduction in greenhouse emissions. However, the researchers note that more dramatic reductions are possible with ethanol from cellulosic materials such as switchgrass.  (Large-scale cellulosic ethanol production has not been commercialized as quickly as first forecast.)
Another common criticism is that ethanol made from corn has a negative "net energy balance," meaning that the production process requires more energy to produce than you are able to create.  Expect these debates to continue.