Diesel Vehicle Buying Guide
Posted on Jan 08, 2015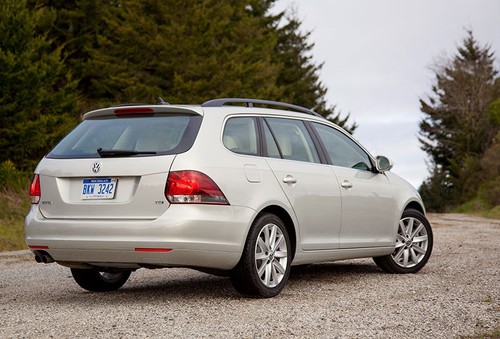 Is a Diesel Vehicle Right for You?
Hybrid gas-electric cars are well known as the most fuel-efficient cars on the road.  But there's a another compelling option that offers nearly as the same fuel economy, with a lot more fun from behind the wheel: diesel.
Diesel vehicles provide greater torque (the force that twists the axle) than conventional cars.  Torque is important for drivers who carry heavy loads or tow trailers—but it's also the reason that diesel-powered cars are a hoot to drive.  This desire for more pep, along with high fuel economy, is one of the main reasons why some shoppers put diesels above hybrids on their wish list.
Diesel engines tend to last longer than gasoline engines, leading to higher resale values for many diesel-equipped models.
Are There Drawbacks To Consider?
Diesel vehicles carry a stigma—from a bygone era—for belching dirty black plumes of exhaust. Diesels are also known for creating racket, the so-called diesel engine "clatter" or "rattle" that allows you to hear older diesel vehicles coming from a block away.  While diesel engines have become a lot quieter, they are still not nearly as hushed at many luxury cars—and certainly not as quiet as hybrids or electric cars.
Limited choice is also a consideration.  Diesel is the long favored fuel-efficiency strategy for European carmakers, so you'll mostly see German brands—Volkswagen, Audi, BMW, Mercedes, and Porsche—on the diesel market.  That's not necessarily a problem, especially considering the strong reputation of those brands for styling and outstanding drive quality.
What Are the Top Models?
Volkswagen Jetta
The Volkswagen Jetta TDI, available as a sedan and wagon, is the most popular diesel-powered passenger car in America.  It's twenty-five percent more fuel-efficient than gas version.
BMW X5
The BMW X5 is known for its athletic handling  and luxury interior.  It comes standard with all-wheel drive.  The diesel version puts the X5 ahead of its competitors for fuel economy.
Volkswagen Passat
The Passat TDI is the only clean diesel mid-size sedan in the U.S.  It's also the highest mpg sedan, excluding hybrids and electric cars.
Audi A3
Design of A3 ranks among top premium small cars.  The diesel's mpg is 30 percent higher than gasoline engine model.
Mercedes GL320
The diesel version of the GL320 lifts highway fuel efficiency to 21 mpg for this full-size three-row SUV.  It's pricey, but for a luxury buyer, the GL320 can haul family and gear with lots of style and performance.
Where Do I Get Fuel?
The vast majority of gas stations have at least one pump dedicated to diesel fuel. Diesel drivers quickly learn to avoid local stations not offering diesel. 
How Much Does the Fuel Cost?
Gasoline and diesel prices do not move in lockstep.   The prices of these fuels move independently because the process used by refineries to produce gasoline or diesel are affected by seasons and other market factors.  But we can pinpoint specific recent trends, which shows diesel costing about 50 cents more per gallon than gasoline.
It's important to consider that diesel fuel has more energy content than gasoline, which helps contribute to the higher mpg of an efficient diesel vehicle, compared to gas-powered cars.  In other words, diesel vehicles in the long run cost less to operate per mile than gasoline cars (although they are not as fuel-efficient as hybrids or electric cars.)
Is It Green?
Modern diesels are an environmental tradeoff. While generating fewer greenhouse gas emissions, diesels emit larger amounts of two other pollutants: particulate matter (which is harmful to human health) and oxides of nitrogen (a key ingredient in the formation of urban smog).
Thanks to a combination of cleaner fuel, more advanced engine design, and particulate scrubbers and filters, total emissions from modern clean diesel cars like the Volkswagen Jetta TDI have been cut by more than 90 percent compared to their predecessors. Today, diesels sold on the U.S. are usually cleaner and more fuel-efficient than their gas-powered counterparts.